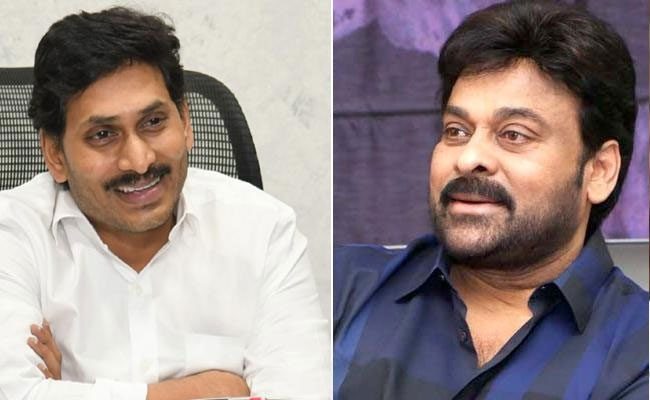 AP CM Jagan Mohan Reddy for long has been angry that Tollywood is insulting him. Mega Star Chiranjeevi tried to cool the tempers by meeting him repeatedly and even gave support to Jagan's decision to create three capitals in the state despite the fact that his brother Pawan Kalyan, chief of Jana Sena opposed the decision.
However, Jagan's government troubled Pawan Kalyan and the mega family during Vakeel Saab's release. Chiranjeevi ignored it and sought an appointment with AP Jagan to sort out the problems faced by the industry. The moment Jagan sent signals that he would give an appointment, Chiranjeevi held discussions with other celebrities.
However, the Jagan government canceled the appointment and started insulting Tollywood all the time. Jagan's party members and ministers insulted his brother Pawan Kalyan and Chiranjeevi's silene surprised all and mega fans turned furious. But some say Chiranjeevi decided not to take any initiative from now onwards. However, others say Chiranjeevi is maintaining silence as he doesn't want to face criticism. Sources say Chiranjeevi is still in touch with the Jagan government.