If there are any Telugu movies that are currently being discussed well, they can be counted on the fingers. The first of them is Rajamouli NTR Ram Charan combination RRR movie. Prabhas's Radhe Shyam movie is also being discussed in the same range. Pooja Hegde plays the heroine in this movie directed by Jill Fame Radha Krishna. The film, which is set in the Periodic Love Story genre, has been highly anticipated from the beginning. However, the whole story is being propagated from the beginning as if it is happening abroad.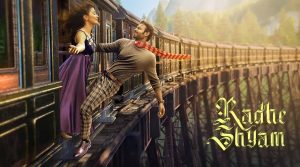 Accordingly, the entire unit went to Italy and the shooting took place, giving the impression that this was a love story about a foreign country. Now there is a propaganda that the final schedule has to be completed in Hyderabad. However, according to the information received, the final schedule will be shot on a huge set. The cost of the shoot is said to be around Rs 30 crore. 
The makers are also preparing to release the film in several languages. The film is being produced by UV Creations under the banner of Gopikrishna Movies. Hollywood stunt choreographer Nick Powell is said to be shooting the huge climax for the film, which will feature music by Justin Prabhakaran. According to the information received, the film will be sent for post-production once the climax is shot.