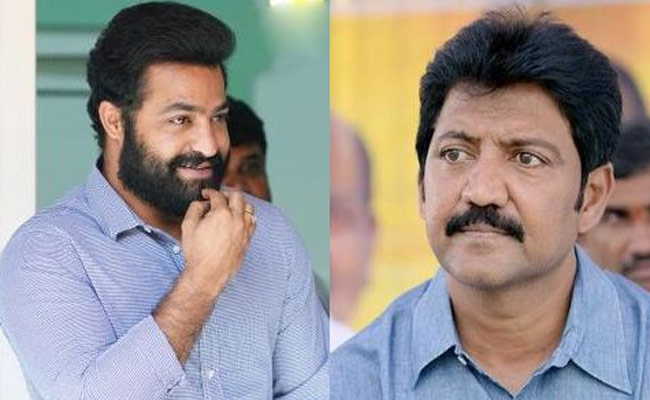 Defiant MLA Vallabhaneni Vamsi went hammer and tongs on TDP chief Chandra Babu Naidu and his son Lokesh for the ongoing controversy over attacks on TDP offices across the state of Andhra Pradesh by the YSRCP sympathizers after TDP leader Pattabhi bad-mouthed AP CM Jagan Mohan Reddy.
Following this, Maddipatla Suryaprakash, state spokesperson of TDP blasted Vallabhaneni Vamsi and accused him of cheating Young Tiger NTR though he claims that he is close to the actor. He said "Vamsi publicly shows off that he is so close to actor Jr NTR. He has cheated NTR in a land deal,"
He also shocked all saying "After Paritala Ravi's death, Vamsi has gone into hiding. He has taken away the lands and properties of Paritala Ravi and cheated Paritala family," It has to be seen how Vamsi react to it and fans of Young Tiger NTR are wondering whether NTR will ever open up on it.