The sequel for Dhee is coming and it is titled D & D with the tagline Double Dose. D & D is announced officially today on the occasion of Vishnu's birthday. The title is designed as handcuffs and it looks remarkable.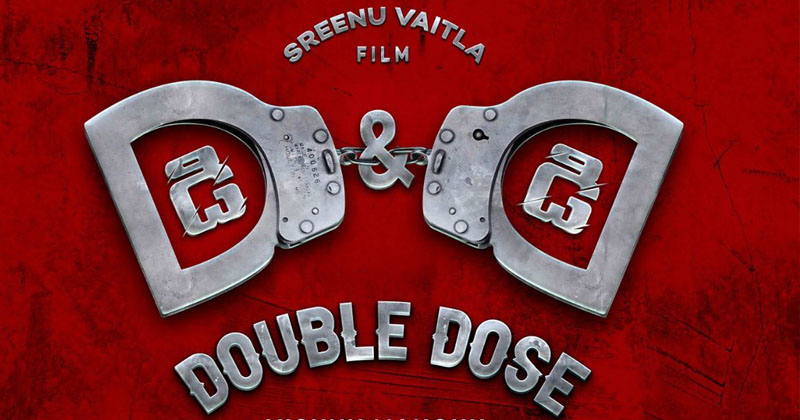 By giving the tagline of Double Dose, the makers assure a double dose of action and comedy than the first film in the Dhee franchise.Vishnu Manchu himself will be producing the film on 24 Frames Factory, while Avaram Bhakta Manchu presents it. But the big question here is whether this film will live up to all the hype or not. Some of the noted names from Dhee are missing and we need to see how Vaitla manages this film. 
Sreenu Vaitla's favorite writer Gopi Mohan who was part of the director's several blockbusters including Dhee is working as scriptwriter along with another popular writer Kishore Gopu. The young sensation Mahati Swara Sagar scores music while Mohana Krishna handles the cinematography.