Karnataka Yuva Samrat Chiranjeevi Sarja passed away after suffering from a cardiac arrest on June 7. His sudden demise made a huge loss for the entire Sarja family. Meghana Sarja was four months pregnant when Chiranjeevi Sarja breathed his last.
Now, the Sarja family has welcomed a baby boy. Earlier, a baby shower was also hosted by the family for Meghana. On Thursday, October 22, actor Dhruva Sarja shared the news through his social media platform.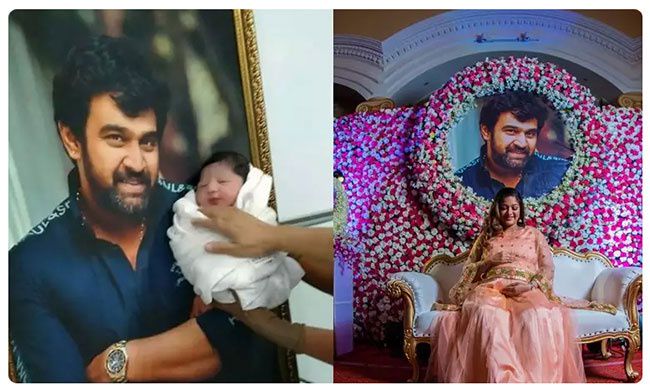 Some happy pics of the Sarja family members with "Junior Chiru" were shared on social media. Dhruva lovingly holds the boy in his arms as they seek Chiranjeevi's blessings.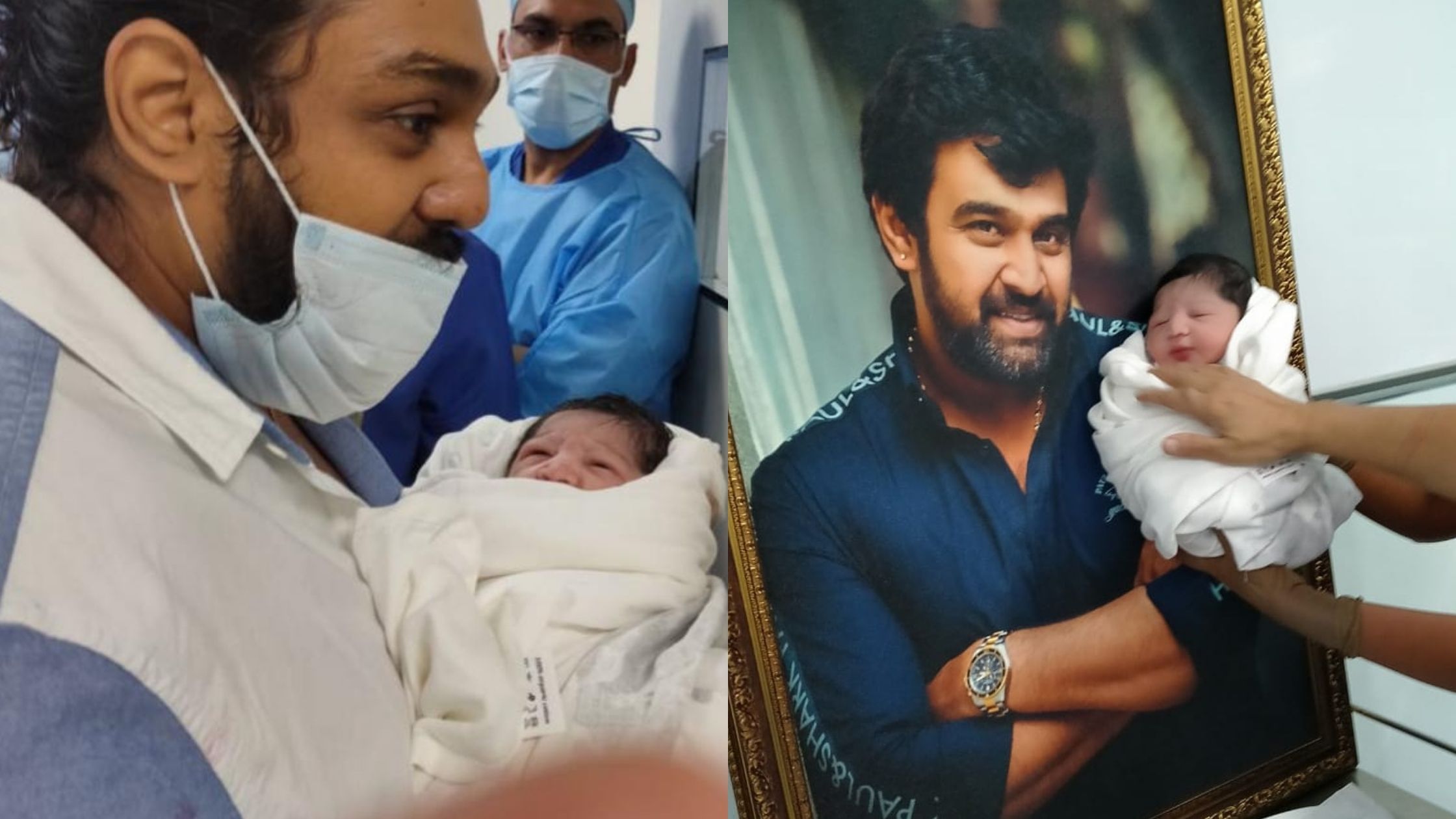 Sarja fans shared their excitement on Chiranjeevi's son's birth by distributing sweets outside the hospital. Photos of the newborn from the hospital are doing the rounds on social media.
According to the reports, Dhruva Sarja gifted a silver cradle for the newborn baby which is 10 lakhs worth. A picture of Dhruva posing beside the adorable gift is also doing the rounds on social media.