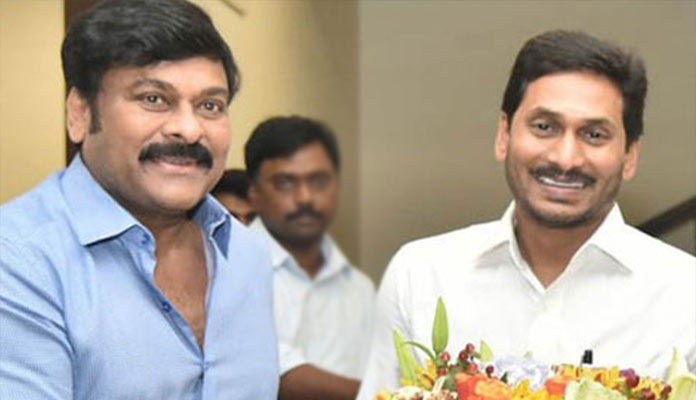 There are rumors around Mega Star Chiranjeevi planning to meet AP CM Jagan Mohan Reddy. A couple of days back Chiranjeevi was heard praising the CM Jagan for an exemplary achievement for vaccinating 13 lakh people on a single day. And Jagan Mohan Reddy also thanked him in return.
As per sources, Chiranjeevi is planning to meet CM Jagan for discussing film industry issues. It is well known that movie theatres are closed in the state of AP and the CM has also reduced the ticket prices for movies which have impacted the industry.
The price reduction decision had brought loss to Pawan Kalyan's Vakeel Saab release and like this many movies may be impacted once the theatres are opened.
Hence, Chiranjeevi and top film personalities will meet the AP CM Jagan to discuss and resolve their issue. As per sources, Chiranjeevi may also talk about privatization decided for Vizag Steel Plant. The film and political members are getting interested after Chiranjeevi is lately found praising the CM Jagan.