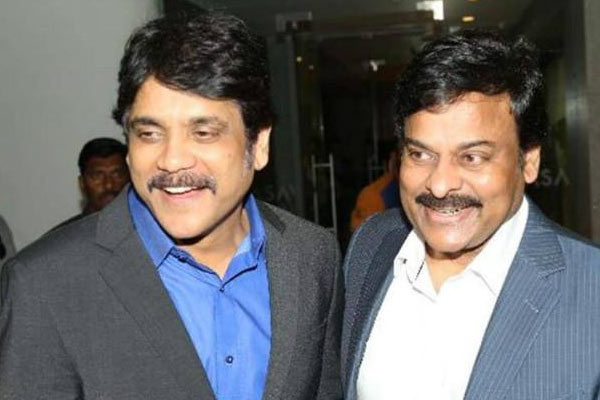 Mega Star Chiranjeevi enjoys a sensational fan following and he drives masses crazy even now. King Nagarjuna gives everyone a run for their money with his every handsome and youthful look.
One can imagine how it would be like when they come together for a multi starrer. The talk of multi starrer with Chiranjeevi and Nagarjuna has been going on for many decades but it did not turn into a reality.
Now once again rumors are spreading that Mega Star Chiranjeevi and King Nagarjuna will star in a multi starrer. It is known that Tamil hit Vikram Veda has been in the news for quite some time and rumors spread about its remake. Now sources say plans are on to remake this film with Chiranjeevi and Nagarjuna in the lead. It has to be seen whether it will turn into a reality or not.