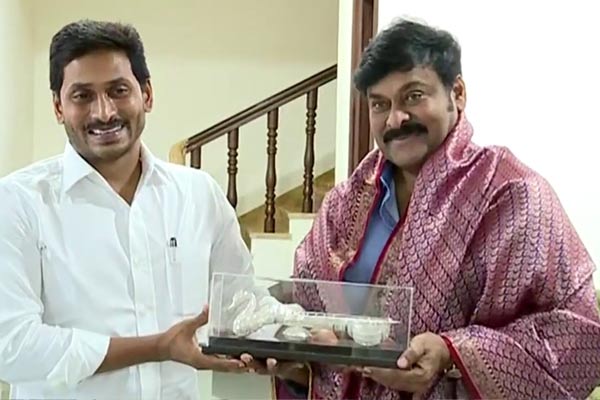 Tollywood film industry plunged into a huge crisis following the outbreak of coronavirus. The shutdown of theatres for a couple of years due to the lockdown threw impacted the filmmakers, theatre owners, and exhibitors.
When many expected the lifting of lockdown will ease the problems, the GO brought in by AP government headed by CM Jagan Mohan Reddy came as a death knell. The reduction of ticket prices and the restriction of occupancy to 50% etc, affected the film's business.
In the midst of all this, Mega Star Chiranjeevi along with the celebrities planned to meet AP CM Jagan Mohan Reddy. AP Minister Perni Nani also called Chiranjeevi and invited him to meet the CM. But till now meeting did not happen.
Now reports are coming that the meeting will happen on September 4. Film Industry feels that if Chiranjeevi emerges successful in resolving the issues, it will clear decks for the release of many big films boosting the film industry.