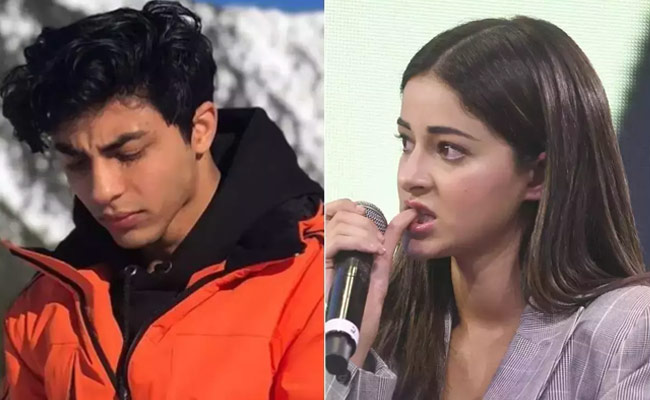 It is known that Shah Rukh Khan's son Aryan Khan was arrested by NCB in connection to drugs peddling. Aryan Khan is languishing in jail and NCB is questioning other stars. NCB questioned Shah Rukh Khan and also Ananya Pandey to get more leads in the case. It is known that Ananya Pandey revealed that she was joking with Aryan Khan regarding drugs.
Now the chat between Aryan Khan and Ananya Pandey is going viral. Here is the chat.
Aryan – Weed
Ananya – it's in Demand
Aryan – I will take it from you in secret
Ananya – fine
This happened on 6th July 2019.
Here is another chat.
Ananya texts Aryan, "Now I am in the business."Aryan: you brought the weed?Ananya: I am getting it