Harika, Abhijeet and Lasya are currently playing as one team in the show. It looks like Harika and Akhil have also become close. In yesterday's episode we could see Harika giving a head massage to Akhil. However, it is usually seen that the trio sit together in the garden area and chat. The same thing happened in yesterday's episode where the topic became a little romantic.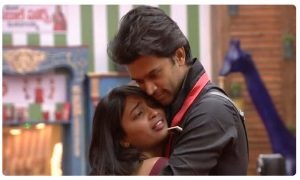 Everyone knows about the relationship between Harika and Abhijeet in the Bigg Boss House. Though they say they are 'Just Friends' it still seems like it's beyond that. Hence, we could see Harika saying she could not decide between him and family during the nominations, to which Samantha asked her if Abhijeet and family were equal. Harika without batting an eyelid replied that it was family first and him next.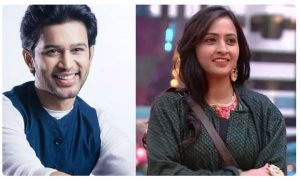 But in yesterday's episode, the three of them sat together, Where Lasya was sitting silent and listening to their conversation, and Abhijeet was seen saying to Harika that she doesn't hug him these days but hugs Akhil more than often and asked her if she remembers when was the last time she hugged him. As the topic was getting a little romantic, Lasya slipped away silently leaving the two of them to talk. Let's wait and watch if this brewing relationship strengthens or fades away with time.