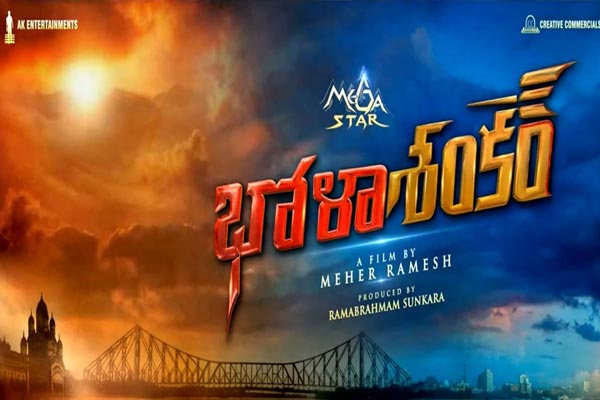 Mega Star Chiranjeevi has interesting projects like Acharya, Godfather, Bhola Shankar, and a project with Bobby. Among all his projects with Bobby is the topic for discussion.
When Chiranjeevi announced his project with Meher Ramesh, many wondered how Chiranjeevi could give chance to Meher as he had many disasters in his career. Some even felt that Chiru gave chance to Meher Ramesh as he is his distant relative.
But others say, since Chiru is starring in the Vedhalam remake, he felt Meher doesn't require to think much about the story. The film is titled Bhola Shankar and Meher already conducted a test shoot recording the Dasara festival in West Bengal.
Now inside talk is Meher Ramesh is showing Chiranjeevi in shocking looks. Buzz is in one look Chiranjeevi will be seen with a tonsured head and the other look also shocks all. Meher is maintaining secrecy over the other look. Buzz is Chiranjeevi with his tonsured look will be seen as a taxi driver in the film.