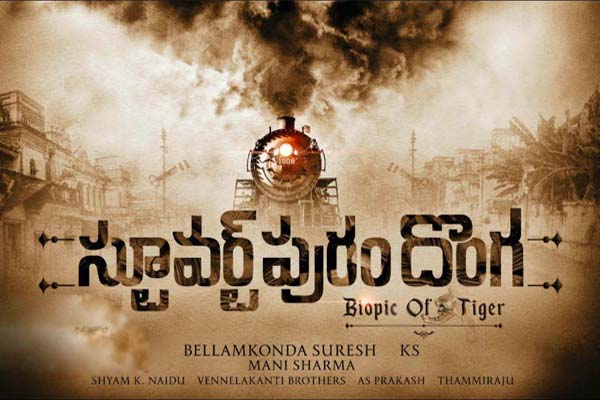 Bellamkonda Srinivas is known for his high power action movies. He might not have set the screens ablaze in the cinema world in Tollywood yet his dubbed films in Hindi made masses insane across the North.
This enticed Jayanthilal Gada to design his Bollywood debut in style. Bellamkonda Srinivas is right now occupied with Chatrapati remake in Bollywood. Amidst this, Bellamkonda Srinivas reported his next in style.
Bellamkonda Srinivas is featured in the biopic of Tiger Nageswara Rao, a dreaded thief who sent alarms down the spines of all in Stuartpuram during the 1970s. The makers delivered the banner declaring the title. The project is named in an amazing way as Stuartpuram Donga and has the caption 'Biopic of the tiger'. The banner created interest with a train motor heaving and puffing with the smoke.
KS, a protege of VV.Vinayak is making his debut in the direction. The editor of the film is Tammiraju and AS. Prakash is the art director for the project.