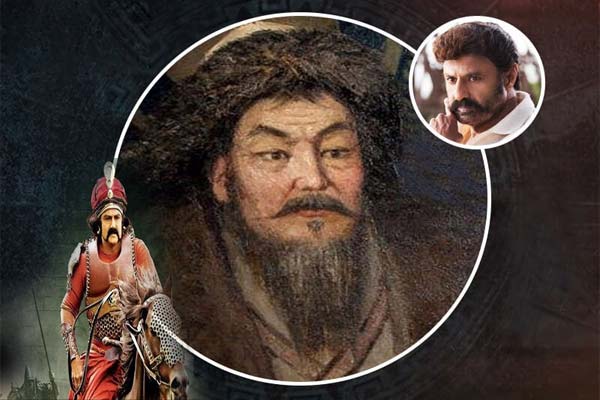 Sr NTR was known for his unbelievable performances. He did not exclusively do the roles of Lord Rama, Krishna, and so on yet additionally Ravana, Duryodhana, and so forth. He always was keen to do vibrant roles and requested his producers to bring novel stories.
Producer Kakarla Krishna portrayed an authentic story of Genghis Khan. They wanted to rope in director Dasari Narayana Rao. NTR additionally gave the green sign for the movie and Kakarla Krishna continued to prepare the story.
Be that as it may, with Krishna neglecting to prepare the script on schedule, NTR quit films and entered politics, and turned into the CM. NTR requested that the makers do the film with his child Balakrishna. Because of some explanation, it wasn't formalized.
Natasimha Balakrishna a lot of times confided to his nearby aides his longing to achieve his dad's fantasy by doing a film on Genghis Khan. However, for reasons unknown, he didn't touch the subject. It must be seen whether Balakrishna stars in a film on Genghis Khan?