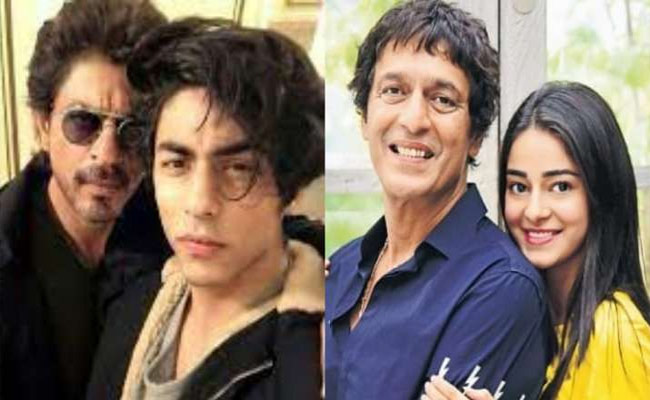 Drugs cae and the subsequent arrest of Shah Rukh Khan's son Aryan Khan is creating ripples in the Bollywood. Even as Bollywood is blasting the NCB and the courts for denying bail to Aryan Khan and accusing of witch hunting, NCB is increasing its intensity. It is known that Shah Rukh Khan today met his son Aryan Khan in jail.
In the meantime NCB officials reached Shah Rukh Khan's resident Mannat and also Ananya Pandey and asked them to cooperate in their investigation following her whatapp chat with Aryan Khan. NCB officials will conduct searches at Ananya Pandey and Shah Rukh Khan's residences.
In the meantime, Bombay High Court will hear Aryan Khan's bail plea on October 26. Aryan Khan was arrested on October 3 in connection with a drug seizure on a cruise ship off the Mumbai coast.