Allu Arjun is his happy, cheerful and composed self in the upcoming edition of Sam Jam. After an exciting and super hit episode with megastar Chiranjeevi, Samantha Akkineni is now getting the secrets out of Pushpa aka Allu Arjun.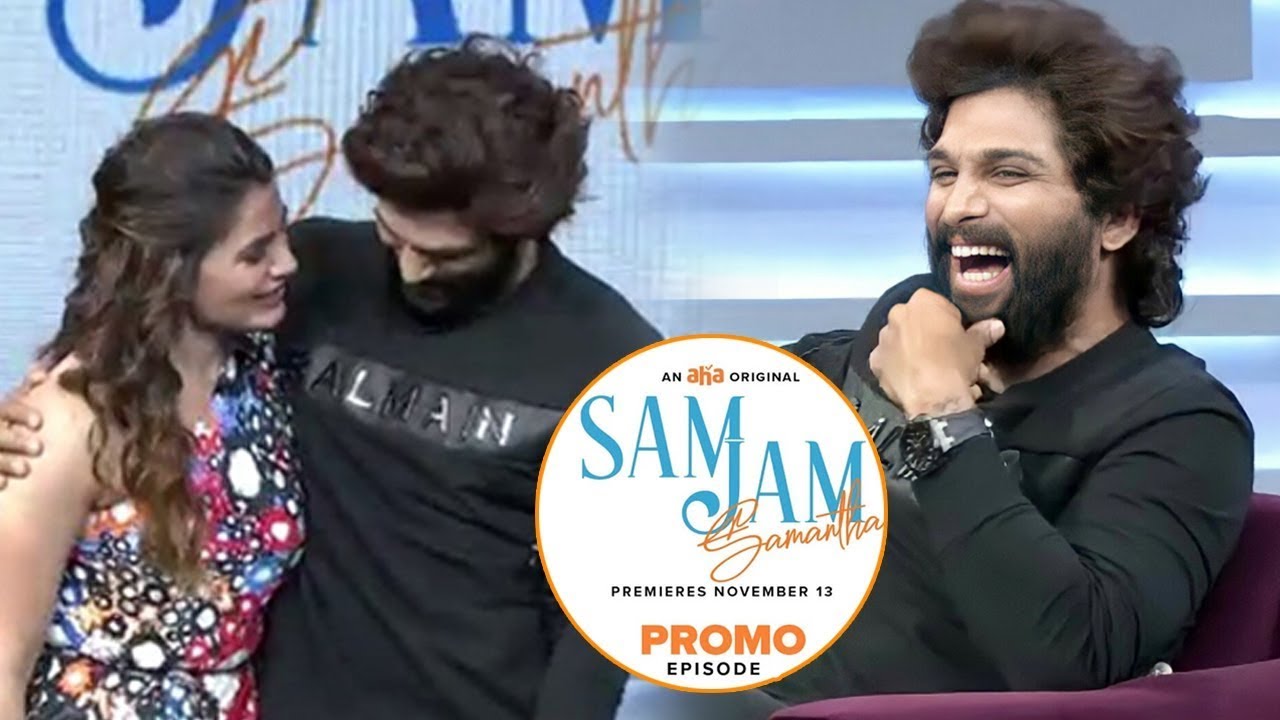 Samantha asks Bunny as to why he is called the stylish star, he coolly responds with a 'Why not?' and his fans in the audience simply burst out. Then she tells him he is the most googled Tollywood star and Allu Arjun says he is blessed. He adds that after parents, fans give a star unconditional love. He clarifies that is why he is so responsive to fans.
Sam Jam leaves a teaser for the audiences. We get to see a clipping where Samantha gets a phone call from Ayaan, son of Allu Arjun and he wants Sam to ask his father a question. Well, the answer will of course be shown on the show.
While Allu Arjun wonders if Samantha is a little scared, Samantha asks who his favourite heroine is.
As the friendly banter continues, Allu Arvind enters the scene. He is all praise for his star son and discloses Allu Arjun was anything but the disciplined, hardworking and calm person he is today.
In all, the episode promises to be a fun outing for all Allu and mega fans.