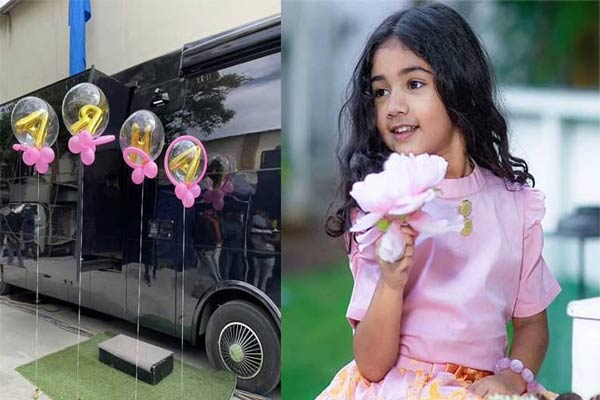 Allu Arjun's little girl Allu Arha is known for her various natural gifts. Allu Arha is debuting on screen with Gunasekhar's mythological movie Shakuntalam. She is assuming the role of Prince Bharata, child of Shakuntala and Dushyant in the film. Samantha and Dev Mohan are playing the main roles.
Allu Arha as of late wrapped up her shooting and she left everybody in amazement with her performance confronting the camera interestingly with no fear on her face. Allu Arha is presently having fun with her time, exhibiting her other talent.
She is occupied with playing with clay art. She is doing different models and in the video she is seen setting up a turtle with mud with her minuscule hands. Her ability to make different designs with mud in a delightful way is leaving all awestruck. Aside from it, she is getting to spend time with her sibling Allu Ayaan and also her dad Allu Arjun. Allu Arjun fans are super excited to see his little girl on the big screen.