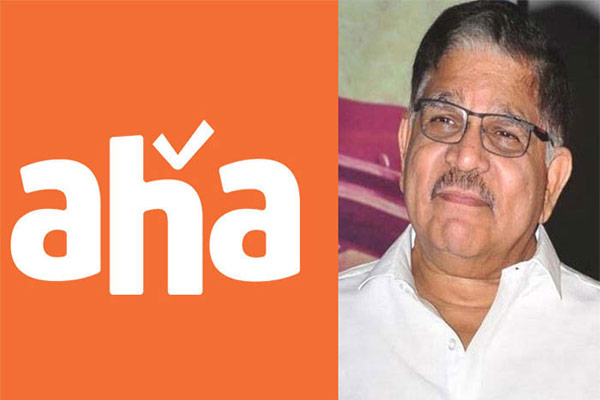 Allu Aravind is known to take on the risk boldly and win over it. He anticipated the OTT revolution and began Aha OTT only for Telugu content during the Coronavirus time.
However he began a limited scale to test the OTT waters, he immediately began extending it gradually and consistently. Presently Allu Aravind as indicated by sources is genuinely intending to promote AHa to another level.
He is planning to have original content in Aha OTT after at first filling the OTT with dubbed content. Presently he is intending to turn Aha the most favored OTT in the south and chose to target Tamil, Malayalam, and Kannada dialects and later make a brand with its own content.
Just subsequent to overcoming the south, Allu Aravind plans to focus on the whole country by coming with content in Hindi and different dialects. He guided the Aha group to focus on the south in two years and target the whole country in the following four years.