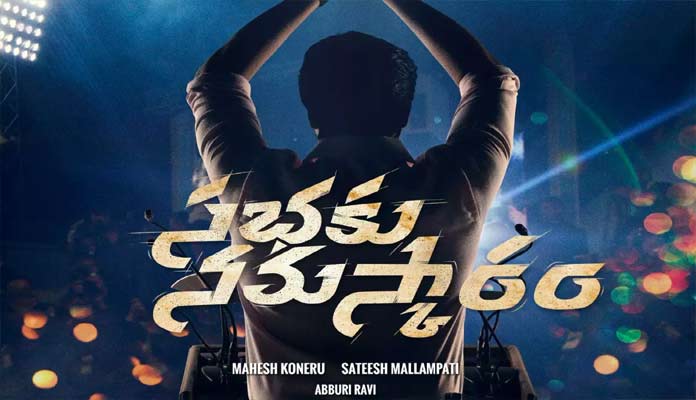 It is Allari Naresh′s birthday today and on this special day, he has surprised his fans by revealing his new project. The actor is celebrating his 39th birthday. The makers of his new project not only revealed the project but also released the film title and first look.
The 58th of Allari Naresh is titled interestingly as 'Sabhaku Namaskaram'. Naresh Allari appears from his backside on the poster and the film is rumored to be a comedy entertainer and once again Allari Naresh will entertain all with his comic avatar.
The film is produced by Mahesh S Koneru and Satish Mallampalli is debuting as a director with this film. The makers will be finalizing the rest of the cast soon. Satish Mallampalli is Puri Jagannath΄s protégé. The film will also see Abburi Ravi′s association which will go to the sets soon. The project is under the banner East Coast Productions. Allari Naresh was seen in a criminal courtroom drama Naandi last and won rave reviews for it.