Adipurush starring Prabhas, Kriti Sanon and Saif Ali Khan in the lead has been in news for even teeny-weeny reasons. Netizens have been following each and every update with great interest and trending the news.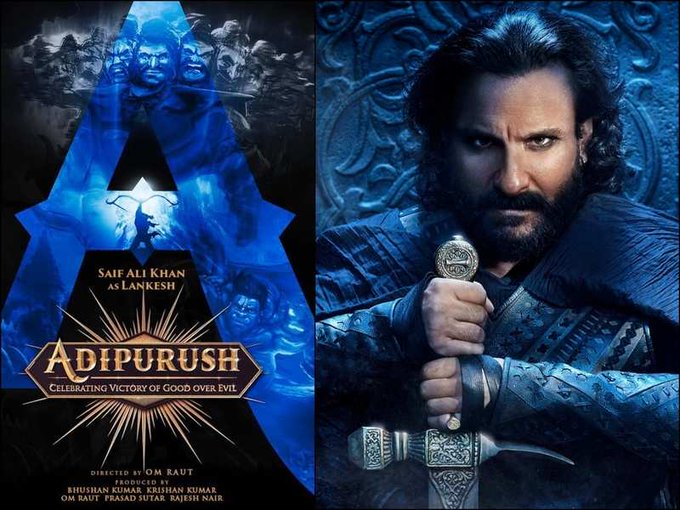 Right now, there is a new outburst on social media with regards to an unintended statement by its lead actor Saif Ali Khan. Those on social media are angry that Saif Ali Khan who is playing Ravan or Lankesh in the film, following a statement by him that Adipurush will justify Ravan's abduction of Sita.
That line was enough to spark a controversy instantly. #WakeupOmRaut and #ReplaceSaifasLankesh are trending on social networks. In an interview with a Mumbai-based daily, Saif Ali Khan has said that the film portray Lankesh in a more 'humane' light.
He revealed that it was interesting to play a demon king. He added that the director will make Lankesh more humane, up the entertainment quotient. Saif also revealed a bit of the inside story by informing that the film will justify Lankesh's abduction of Sita and the war with Ram as revenge for what Lakshman does to Surpanakha, his sister. It is known that in Ramayan, Lakshman cuts off the nose of Surpanakha who comes to their forest abode.