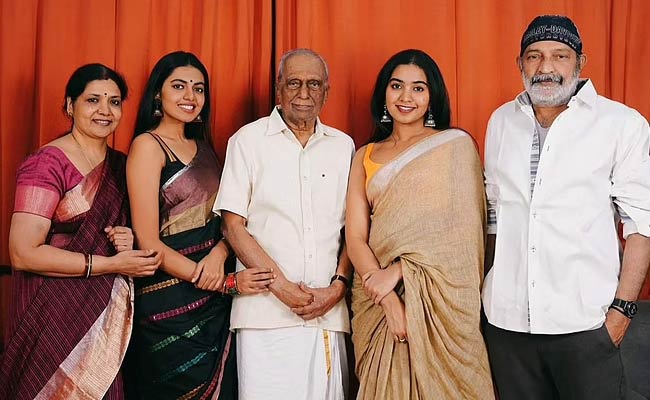 Dr. Rajasekhar known as Angry Star suffered a huge personal loss. On Diwali day, his father Varadarajan Gopal (94) passed away due to ill health. He was receiving treatment for ill health at the City Neuro Center Hospital following his admission a couple of days back due to age-related problems He passed away yesterday at 6.30 PM.
The family members flew in his body to Chennai and planned to perform the final rites today. However, Jeevitha revealed "People wishing to pay their last respects can do so after 4 PM today (Friday) at his residence in Anna Nagar, Chennai. His funeral is scheduled for tomorrow (Saturday) after 12 PM. The time is yet to be decided,"
Varadarajan Gopal worked as a Deputy Commissioner of Police of Chennai and is survived by five children, three sons, and two daughters. Dr. Rajasekhar is the second child of Varadarajan Gopal.