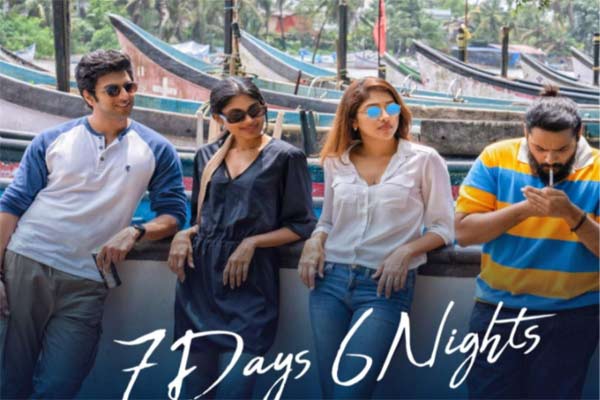 MS.Raju is coming with 7 Days 6 Nights, a bold entertainer which is grabbing the attention of all. MS. Raju prepared the story and is directing the movie. It is heard that the film's Goan schedule has been wrapped up unexpectedly.
MS.Raju is compelled to wrap the Goan schedule suddenly because of bad weather. The makers are compelled to take this choice because of unending rainfall in the exotic locations of Goa. Inside talk is regardless of the terrible climate MS. Raju alongside his 100 member crew successfully finished the Goan schedule with only 4 cameras.
The film stars Meher Chahal, Rohan and Kritika Shetty in main roles and more than 16 new actors will be playing significant parts in the film. The film's post-production is in progress. Sumanth Ashwin and Rajinikanth are producing the film on Wintage Pictures and ABG Creations banners. J Srinivasa Raju and Manthena Ramu are the co-producers for the film. Samarth Gollapudi, a 14-year-old is making his debut as the music director.