All are aware of the tiff between the Andhra Pradesh Government headed by YS Jagan and State Election Commission headed by Nimmagadda Ramesh Kumar. Nimmagadda came into the limelight after he unilaterally postponed the Andhra Pradesh local body elections indefinitely.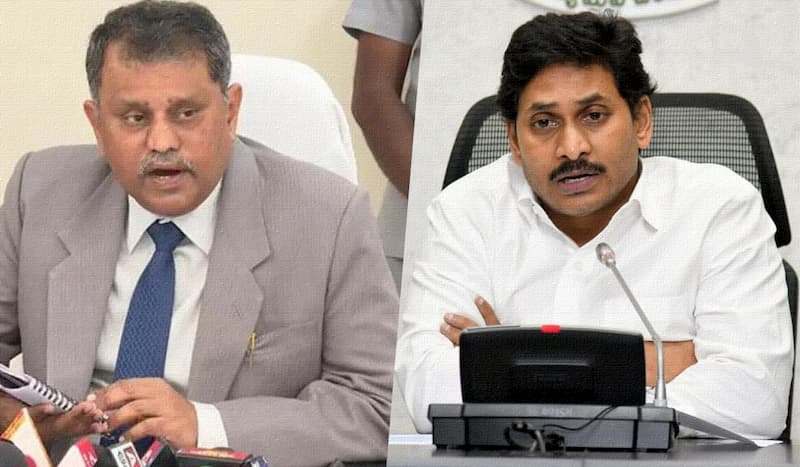 Miffed with the decision of SEC, YS Jagan's government brought in a new ordinance and removed Nimmagadda from his post. After a prolonged judicial fight, Nimmagadda made a come back as SEC of Andhra Pradesh.
Nimmagadda is making his moves to start the process of local body elections in Andhra Pradesh. he approached the high court with regards to the non-cooperation of YS Jagan's government with SEC to complete the election process.
On the other hand, YS Jagan's government is playing its cards carefully to ensure that the election process starts only after March 2021, i.e. after the retirement of Nimmagadda Ramesh Kumar as SEC.
In order to drag the election process to March 2021, AP Government is using the very same reason that Nimmaggada used to postpone the elections in the first place. Minister Mekapati Gowtham Reddy categorically said that due to the ongoing Carona pandemic, the government is not in a position to conduct the local body election in Andhra Pradesh.
When he was reminded about the Bihar assembly general elections, he replied that assembly elections cannot be compared to local body elections. he also said, in the past local body elections have been deferred but that is not the case with Assembly elections.
Going by the comments from YS Jagan's close aide and cabinet colleague Mr. Mekapati, it is very clear that YS Jagan wants to pay back Nimmagadda Ramesh in his own coin.