Due to heavy rains and continues increase of water flow at Prakasam Barrage due to the assemble of flood water, a few days ago approximately fifteen hundred families from various areas like Raavirala, Vedadri, Krishnalanka, Bhupesh Gupta Nagar colony and Tarakarama Nagar surrounding Vijaywada vacated their places following the orders from officers.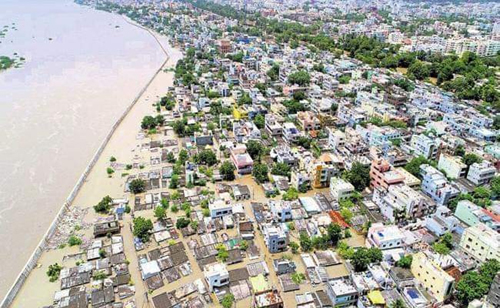 All the evacuees were provided shelter at five rehabilitation centers at different locations in Vijayawada. Meanwhile, the latest news is that all the families returned to their places on Wednesday as the flood situation came under control.
Addressing the issue, Krishna district collector, A Mohammed Imitiaz said that as of now, the flood situation is completely under control and also assured that all the concerned officers are kept on high alert and will be available to the public in the affected areas for any further help.
Mohammed Imitiaz also promised that the damage done due to floods will be rectified soon.