Telangana Health Minister Etela Rajender and his department has been facing flack for not handling the deadly corona virus in an able manner. In the midst of all this, another shocking news is coming that a person has been arrested for impersonating and misusing none other than Minister Etela Rajender's name.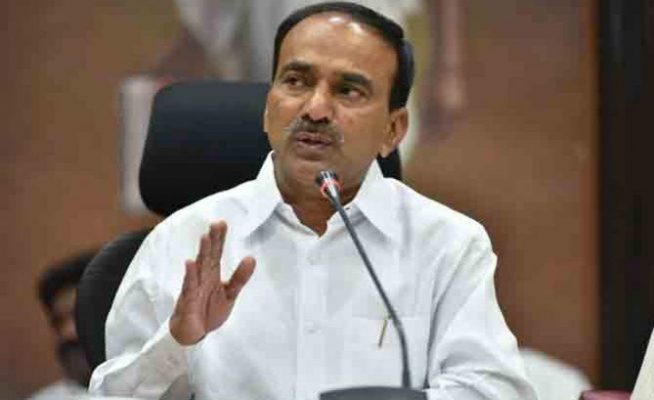 Police have arrested and jailed a man who allegedly deceived several people like an official in the office of Medical Health Minister Itala Rajender.Kunamalla Srinivasa Rao, a resident of Shampur village, Utnoor zone, Adilabad district, called the contract and outsourcing employees working in the medical department and introduced himself as an official working in the minister's office.
He contacted women in particular and and promised to get their jobs made permanent demanding money.The matter came to the notice of the Minister Etela Rajender who directed the office bearers to lodge a complaint against him. According to a complaint lodged by Itala PS Chandrakant Reddy, the cyber crime police arrested Srinivas and sent him to jail.