If you walk for ten minutes after a meal in a day, your blood sugar levels will drop significantly. Diabetes can be controlled with a short walk, especially after dinner.
Scientists at the University of Otago in New Zealand have found that a short walk after a meal can lower blood sugar levels than a half-hour walk a day.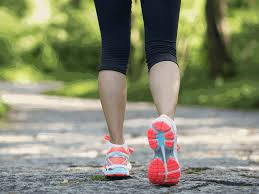 As a part of the research, 41 people with type 2 diabetes were told to walk for 30 minutes at their favorite time of day for a week. After a while .. they told to walk for 10 minutes after dinner for another week.
This found that those who walked ten minutes after a meal had an average drop in blood sugar levels by 12 percent, compared with those who walked half an hour a day. Blood sugar levels were found to drop by as much as 22 percent in those who walked after dinner.
So as per research, it is suggested that people who are having diabetes to cultivate a habit of half an hour walk regularly after having their dinner.