In a rather bizarre incident, the unit of Wistron Infocomm Manufacturing in Benguluru was damaged by a mob. The company puts the damage at Rs 437.70 crore.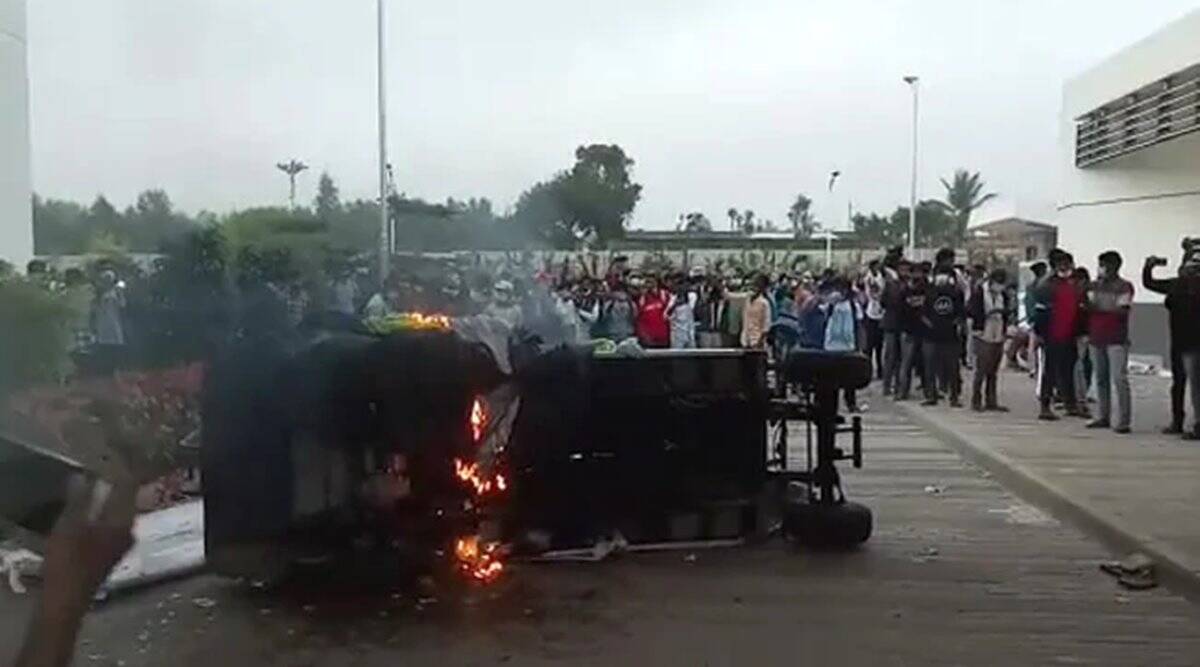 Thousands of workers ransacked the building, equipped with rods and went on a rampage. The police have already arrested 128 people involved in the incident. However, the actual brains behind the incident are absconding, say the police. While the police have identified the details of those who had instigated workers, they were still on the run, they informed.
The mob, who were outsiders entered the building with rods and clubs and first targeted the HR block. They went on to destroy papers of employee details, broke ACs, damaged furniture, smashed lockers and desks. Four cars and golf carts parked inside the premises were also damaged.
Though the security guards tried to stop the mob, they were overwhelmed by the numbers. So was the case with police. While the police rushed to the spot, they could not control the situation.
After smashing office equipment, the mob then went on to ransack the production unit where employee phones were kept in lockers along with other valuables. These were looted and computers, printers and CCTVs were also smashed, informed the police.
However, there was more to come. The mob also shattered thousands of iphones that were being readied for production. Production machinery, phones and laptops worth Rs 412 crore were all smashed.
The workers were not getting wages since two to three months and overtime was also not being paid. This led to the drastic step on part of the workers.