Of late, it has become fashionable for various opposition parties and the ruling parties to raise a hue and cry regarding small and trivial matters. One such incident happened in Vizag, Andhra Pradesh. And TDP chief N Chandra Babu Naidu has been crying foul since the incident happened.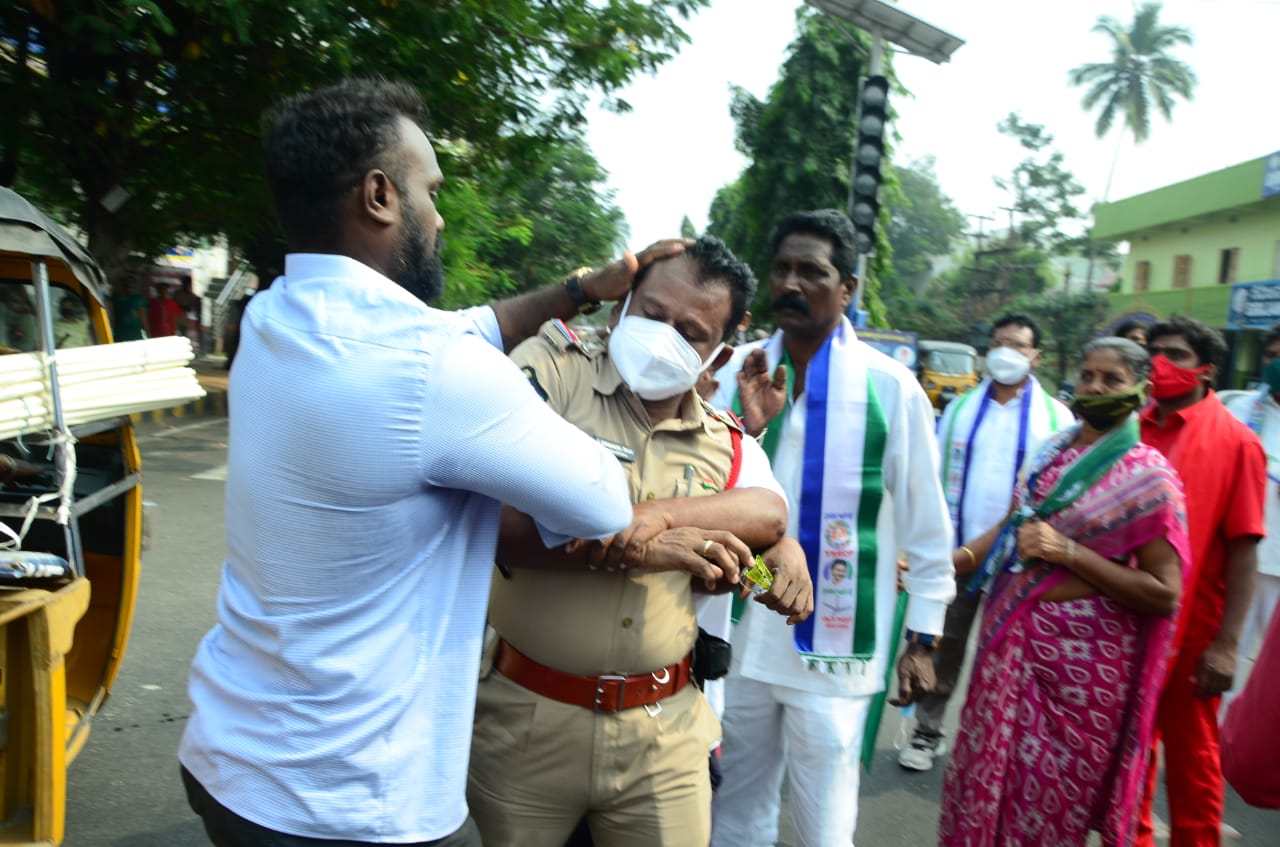 Now, Chandra Babu has been insisting that the incident was a live example of YSRCP's 'goondagiri', where members of YSRCP attacked a policeman in front of MLA Velagapudi Ramakrishna's house. He has also released a picture, which he says is proof of the incident. In the picture, one can see a person handling a policeman who is holding his head. "A shocking and horrifying picture of what Andhra Pradesh has become. This brazen attack on a policeman guarding MLA Velagapudi Ramakrishna's office shows the extent to which the YSRCP goondas have been emboldened. Even a policeman isn't safe in Andhra Pradesh anymore," he wrote in a social media post.
From the looks of it, it appears as if the policeman was indeed hurt.
While Chandra Babu claims it's a blatant attack on the police by YSRCP goons, YSRCP has kept its calm and has maintained that a small incident of few YSRCP members helping a policeman who fell off his bike is being blown out of proportions.
YSRCP leader Vijay Sai Reddy took to social media and dismissed the incident as a trivial matter. Similarly, YSRCP's digital wing had the same explanation. Their post wondered as to what Chandra Babu was trying to say when all their party workers did was to help a policeman who fell off his bike.