Right after the shocking suicide of Bollywood Young hero Sushant Singh Rajput, nepotism in the film industry has been discussed intensely not only at the National level but also at the regional level. Many people and movie lovers accused the celebrities and their kids of crushing the real talent robbing their opportunities. In the midst of all this, mega brother Naga Babu came with a powerful take on nepotism. Naga Babu in this YouTube channel 'Mana Channel Mana Ishtam' speaking about nepotism in Tollywood said often people speak against the four families. Those who speak like that are doing only out of jealousy.  He said only talented people survive and become stars on the industry and not the talentless people. Even if they are forced people will reject them outright.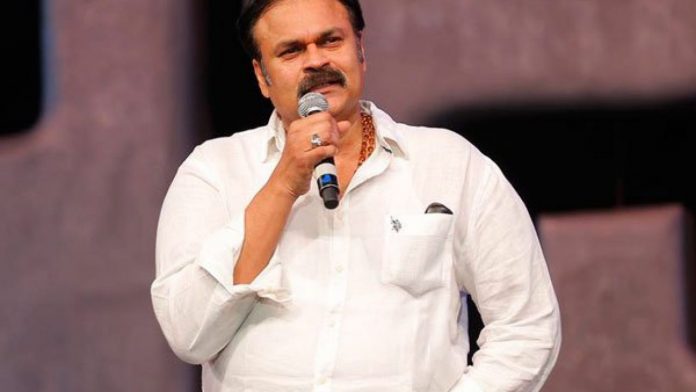 Speaking about mega family he said Chiranjeevi entered industry at the age of 20 and established an empire. He said Chiranjeevi had no God Father at that time. He added that later Allu Arjun and Ram Charan with their hardwork proved their talent. He said Sai Teja, Varun Tej and Niharika worked hard. He added Daily Tej has four flops and even nepotism didn't turn the films into hits.
Naga Babu added people didn't make Nagarjuna as the hero because he is the son of Nageshwara Rao.
He said Nagarjuna became King with his glamor and acting. He added he had seen how NTR works strenuously for his films. Same is the case with Balakrishna,son of Sr NTR. He said he created a niche for himself with his fights and dances. He added that Nagarjuna's sons Naga Chaitanya and Akhil are working and the same is the case with Venkatesh and Rana. He said Mahesh Babu used to be a little overweight and when he decided to enter films he used to run around KBR park everyday. He said NTR duing scorching 44 degrees,enacted shirtless stunts for Aravinda Sametha.
Naga Babu added that only those who work hard will shine in the industry and otherwise even God's son cannot attain success. He added that national media is also coming with irresponsible talk on nepotism. He pointed out taht Nani,Raviteja, Vijay Devarakonda came without any background and got stardom.