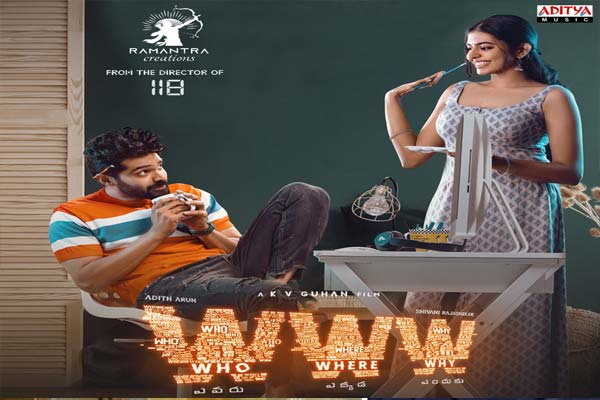 Shivani Rajasekhar along with Adith Arun will be seen in a thriller movie. The movie is named WWW (Who..Where.. Why). The movie WWW is directed by KV. Guhan, a star cinematographer who directed Kalyan Ram's 118.
As per the recent, Suresh Babu, a top producer totally got bowled watching the thriller and now is planning to present the movie on his Suresh Productions banner. Talking about the movie he said, WWW is a thriller with crisp narration and the performances of the actors are great. The film is all about the contemporary developments arising out of the covid pandemic.
The songs, promos, and teasers of the movie WWW received quite a good response and the makers are deciding to make an announcement for the release of the movie. The movie is produced on Ramantra Creations banner by Dr. Ravi P Raju Dutta. It has to be seen how well the movie performs and how does the audience react after watching the movie.