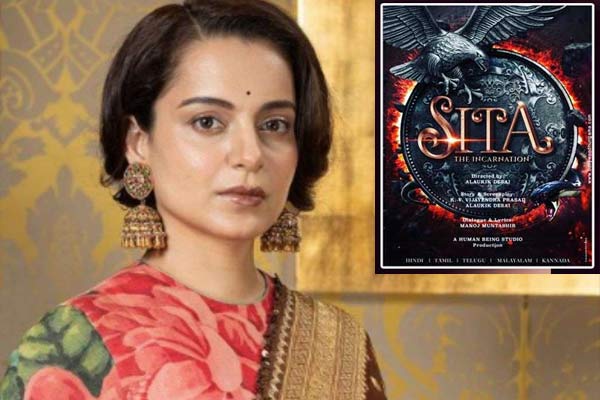 When Alaukik Desai announced his prestigious project The Incarnation-SITA, everyone got super excited as the filmmakers roped in star writer Vijayendra Prasad to pen the story.
From then on speculation increased as to who could play the lead role of Goddess Sita. Rumors spread that the makers planned to cast Kareena Kapoor and she demanded a whopping Rs 12crs as the remuneration.
Now inside talk is the makers finalized the film's heroine. None other than Kangana Ranaut who recently entertained with Thalaivi will be playing the lead role.
Alaukik Desai confirming the news said Universe does help those who surrender to it with belief. What was a mirage, is now clear. A dream of a pious character never explored is now a reality. I am ecstatic to bring Kangana Ranaut on board as Sita. This pious journey will change the course of how we perceive our mythology. Thank you SS Studio for your immense support and belief."