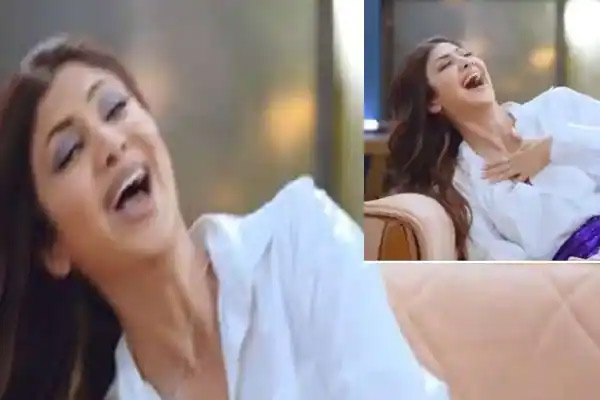 Bollywood actress Shilpa Shetty has been at the receiving end of late following her husband Raj Kundra's arrest for forcibly shooting porn videos.
Shilpa Shetty who confined herself to her house and avoided media and also stayed away from hosting popular reality shows for some time, however, decided to face the public bravely.
In the meantime, netizens started trolling her brutally for her posts on social media. Recently a content creator Be YouNick posted a promo video showing Shilpa Shetty laughing out loudly. Netizens started trolling, her brutally branding her shameless and thick-skinned for her uncontrolled and uninhibited laughter.
The content creator clarified that the video was shot long before Shilpa's husband was arrested but netizens did not buy any of them. Sometime back even rumours spread that Shilpa Shetty is planning to divorce her husband Raj Kundra for bringing disrepute to her.