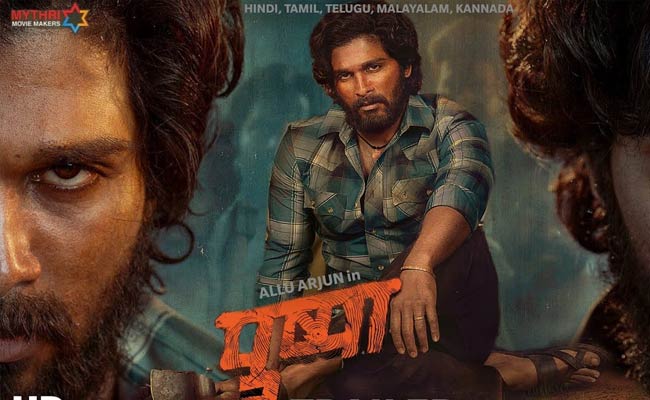 Allu Arjun's Pushpa is the most awaited project across the country. Allu Arjun's remarkable transformation is became a point of discussion across the country and this prompted Allu Arjun to turn the project into a pan India entertainer and release the film in two parts. Even the film's Hindi version rights were sold for a whopping sum.
But just ahead of the film's first part Pushpa -The Rise release on December 17, the makers are getting a huge shock as the Hindi distributor who acquired the rights of the film is not keen to release the film in Hindi. The talks between the distributor and Mythri Movie Makers failed and this is triggering speculation that the film will not release in Hindi.
Allu Arjun is now holding discussions directly with the distributor but inside talk is the talks have failed and Pushpa will now release in Hindi. This will put a break to Allu Arjun's pan India dreams with Pushpa.