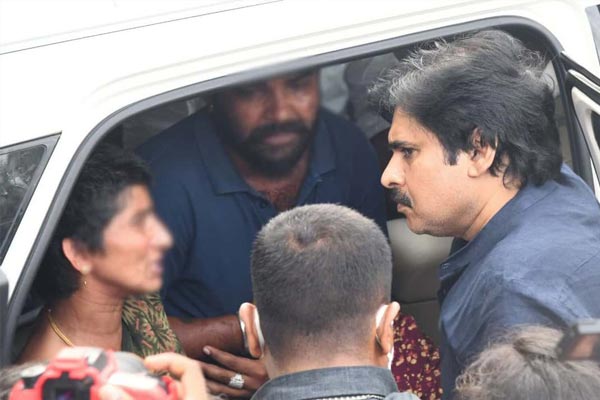 The entire nation got a huge shock when a 6-year-old girl was brutally raped and murdered in Saidabad, Telangana. People are demanding stringent action and capital punishment for the criminal so that it acts as a deterrent.
In the meantime, Power Star Pawan Kalyan, chief of Jana Sena visited the family of the 6-year-old victim in Saidabad. Pawan Kalyan consoled the parents and then said ' it is wrong to brutally harm a child that just stepped out to play and never made it home. I urge everyone to condemn such incidents and for the police and government to take such strict measures that this never repeats'
Pawan Kalyan promised full support to the family on his and his party Jana Sena's behalf. Earlier Mahesh Babu, Manchu Manoj and Nikhil expressed their anger over the heinous crime and demanded capital punishment to the culprit.