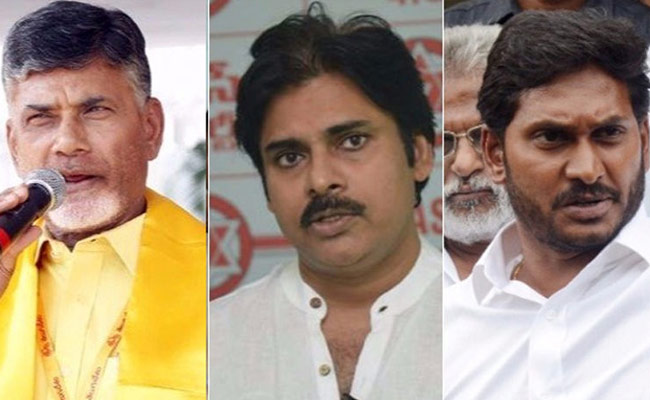 The state of Andhra Pradesh is witnessing shocking incidents over the last few years and this culminated in the attacks on opposition TDP offices across the region. The attacks in the broad daylight in the vicinity of DGP's office threw question marks on the law and order in Andhra Pradesh,
It is known since a long time AP CM Jagan Mohan Reddy, YSRCP leaders, cadre, ministers, and TDP chief Chandra Babu Naidu, leaders and cadre have been indulging in abusive words and obscene comments. In between Pawan Kalyan chief of Jana Sena though refrained at times also attacked YSRCP leaders.
But it seems power has turned Jagan Mohan Reddy arrogant as he tried to justify the attack. Instead of promising to take action against the goons, he tried to justify the attacks trying to set a new trend. With no power in hand and the vote bank fast diminishing, Chandra Babu is becoming irrelevant in the political atmosphere. Pawan Kalyan is helpless though he wishes to do something as he has a fan base but no vote base. It seems Jagan who is arrogant is trying to divert the public attention as the recent survey showed public anger against him and his ministers and leaders is at the highest in the country.