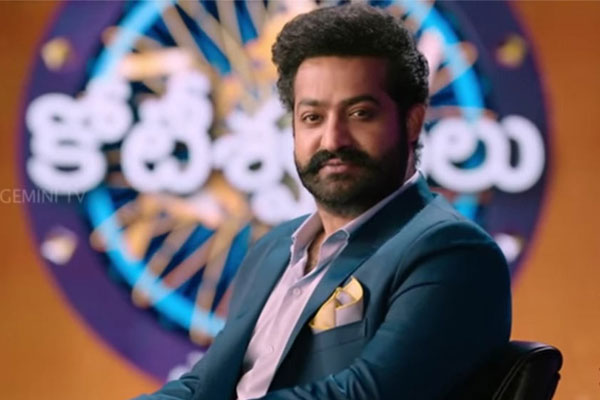 Young Tiger NTR is preparing to engage all with the forthcoming reality game show Evaru Meelo Koteeswarulu. The show is going to be aired on August 15 on Star MAA.
As per the sources, the Organizers of EMK erased a large number of NTR's inside secrets. It is heard that Ram Charan will be taking part in the show as the star guest and the episode is going to be broadcasted on August 16.
In one of the scenes, Ram Charan had a talk on NTR's political entry. Sources say NTR had a deep conversation on his political entry with Ram Charan, however, the organizers erased the greater part of those talks in the final cut.
Presently conjecture is on with respect to who directed NTR in the show. It is heard that Kalyan Krishna is behind directing the show. Sources say, NTR himself directed some of the scenes. However the Promos have been under the direction of Trivikram Srinivas.