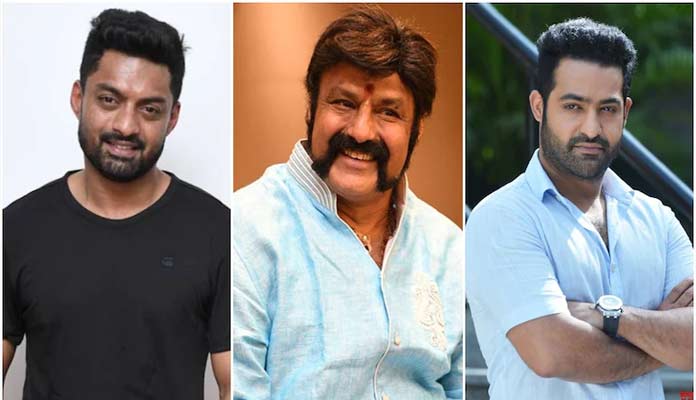 Fans always feel excited to watch their favorite family stars featuring in a multi starrer. Akkineni's have already made their fans happy by starring together in the movie Manam.
Daggubati's also decided to come together in a multi starrer movie but it did not happen. Now conjectures are spreading about the Nandamuri heroes multi starrer project. As per the sources, PSV Garudavega is deciding to come up with a multi starrer project with Nandamuri heroes.
It is heard that he is deciding to give the title NBK which stands for N-NTR, B-Balakrishna-K -Kalyan Ram'. It is known that Balakrishna and NTR are at loggerheads after the statement of Balakrishna over NTR's political entry. However, Balakrishna stated that he is ready to do a multi starrer movie that will interest him. He said the multi starrer should be as strong as Sholay. It has to be seen in the coming days as to whether this project NBK will happen or it will be scrapped.