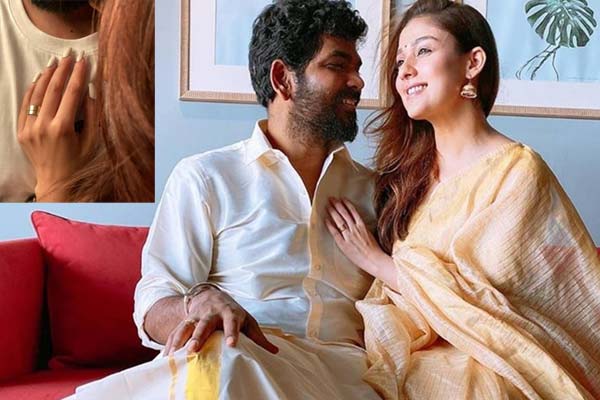 Nayanathara regardless of a few heartbreaks rose like a phoenix and turned into the woman superstar of the south. Nayanatara is leading the industry, particularly in Kollywood. Her relationship with Vignesh Shivan, the director has been hoarding the media spotlight for a long time.
Bits of hearsay spread about their live-in relationship, secret marriage, and so on. However, they admitted their adoration for one another they didn't unveil much about their marriage. Presently reports are coming that at last Nayanathara and Vignesh Shivan are formally engaged.
As of late Vignesh Shivan posted an image of Nayanathara leaning over him with a ring and he gave a caption to that picture as 'Viralodu uyir kooda korthu' (Finger is tied up with life). Presently Nayanathara taking part in a TV show affirmed that she is wearing a wedding band. At some point back Vignesh Shivan affirmed that the two of them are saving to get hitched soon. Presently everyone's eyes are when Nayanathara and Vignesh Shivan go into a wedlock.