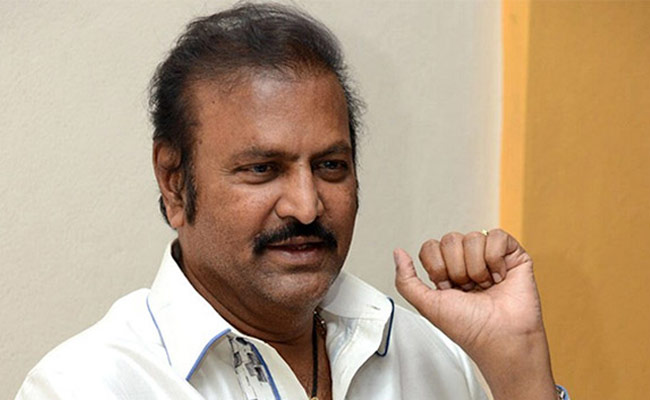 MAA elections slated for October 10th are set to witness a bitter battle between Mohan Babu's son Manchu Vishnu and Prakash Raj. While Prakash Raj has the backing of Mega Star Chiranjeevi and his family, Collection King Mohan Babu's son Manchu Vishnu has the backing of Natasimha Balakrishna.
War of words has been going on between both the panels and rumors spread that MAA elections created a wedge between Chiranjeevi and Mohan Babu. Mohan Babu speaking about it, evaded the question of differences between him and Chiranjeevi but added that had anyone from the mega family contested MAA elections, he would have asked his son to withdraw.
Mohan Babu then expressed confidence that Manchu Vishnu will win the MAA elections hands-down with a comfortable majority. He said he will not take the names of Prakash Raj or other opponents. Mohan Babu added that there is nothing wrong if his son Vishnu seeks the blessings of Mega Star Chiranjeevi and added that Chiranjeevi is his friend.