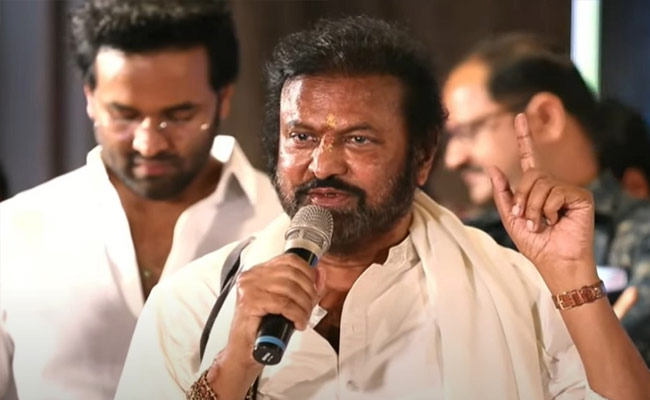 Manchu Vishnu today took oath as the new MAA president. Though he said he invited all the senior actors from Tollywood for the function, it is coming out that the Manchu family did not invite Mega Star Chiranjeevi. Though they invited Balakrishna, Balakrishna skipped the function. Manchu Vishnu said he will personally invite even Prakash Raj and his panel members, it is coming out he did not invite them personally but only sent them messages over the phone.
In the meantime, MAA function assumed political colors. Mohan Babu fired indirectly against Chiranjeevi asking them to stop threatening them from at least now. He even gave indirect warning that if they go on issuing threats, they will also turn aggressive. Mohan Babu said he met Telangana CM KCR and will soon meet AP CM Jagan to resolve Tollywood issues.
Telangana Cinematography Minister Talasani Srinivas Yadav then shocked all saying he knew about Manchu Vishnu's victory ten days before the elections and when Mohan Babu called him he told the same.