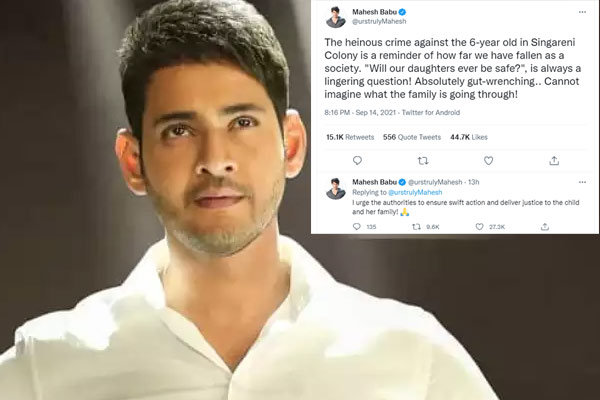 People of Telangana got a huge shock when a 6-year-old girl in Singareny Colony, Saidabad was raped and murdered on September 9th. But the issue got sidelined as Sai Dharam Tej met with an accident the next day and the entire media started covering that news.
However public anger is simmering and they demanded capital punishment for the absconding criminal. Super Star Mahesh Babu expressed his anger saying "Will our daughters ever be safe?", is always a lingering question! Absolutely gut-wrenching. Cannot imagine what the family is going through! I urge the authorities to ensure swift action and deliver justice to the child and her family,"
Manchu Manoj who was the first celebrity to respond on the issue demanded the criminal be hanged mercilessly. Nikhil also expressed the same views and he asked the media to concentrate more on the issue and help police catch the culprit.