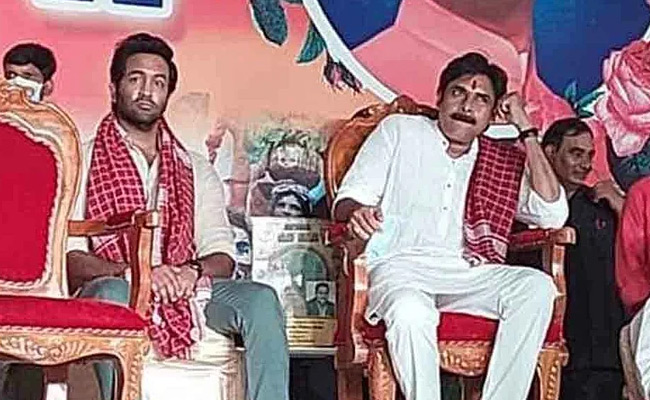 The Movie Artists Association elections created a wedge between Mega family and Manchu family. While Mega family supported Prakash Raj, Mohan Babu's son Manchu Vishnu entered the fray and contested and won the elections. Before the elections, Pawan Kalyan launched a blistering attack on AP CM Jagan at the Republic pre-release event. He also dragged Mohan Babu into the controversy and he happens to be the relative of Jagan Mohan Reddy.
After the elections, Mohan Babu attacked the Mega family in a veiled manner. In the midst of all this Manchu Vishnu and Pawan Kalyan attended the Alai Balai event. In the event video, it is seen that Pawan Kalyan ignoring as Manchu Vishnu tried to talk to him. While mega fans are happily claiming that Pawan put Manchu Vishnu in his place after all the attacks he and his dad Mohan Babu indulged against Chiranjeevi a few days back, others said he did not do.
Manchu Lakshmi said there are no differences between the Mega family and the Manchu family and in fact Vishnu and Pawan spoke for a lot of time and the media is blowing out of proportion taking just one snap.