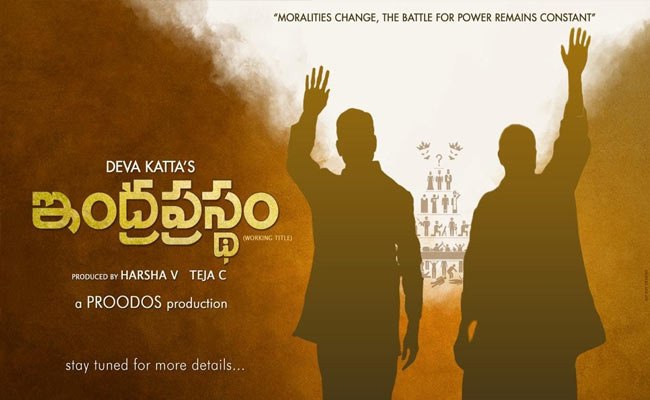 Deva Katta is known for his high-octane action entertainers with powerful and thought-provoking social messages. None can forget his film Prasthanam. His upcoming film Republic with Sai Dharam Tej is generating immense buzz at the box office.
Now Deva Katta speaking to scribes revealed that he is coming with a film on former CMs Chandra Babu Naidu and YS.Rajasekhar Reddy. He said he already readied a script on the lives of YS. Rajasekhar Reddy and Chandra Babu Naidu and added that the story starts from their college days till YSR's death.
He added that the film will be made in three parts on the lines of the Hollywood classic Godfather. He said the film will be named Indraprastha. Movie lovers are getting thrilled at Deva Katta's Indraprastha. Republic starring Sai Dharam Tej and Aishwarya Rajesh is a powerful take on corruption rooted in the Indian political system and how an IAS officer takes the corrupt politicians.