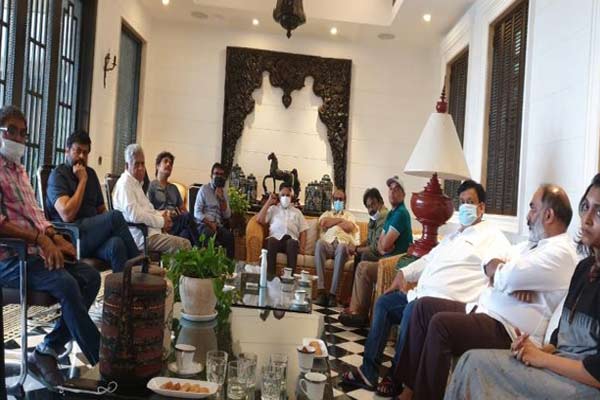 Mega Star Chiranjeevi before having a meeting with AP CM Jagan Mohan Reddy to talk about the issues faced by the film industry, held a meeting with many top celebrities that included top producers. The celebrities who went to the meeting at Chiranjeevi's home included Suresh Babu, Damodara Prasad, Yarlagadda Supriya, Vamsi, Pramod, Dil Raju, Nagarjuna, Koratala Shiva, VV. Vinayak and others.
It is coming out that Chiranjeevi in the meeting gave a strong warning to the producers. He asked the producers not to charge the Virtual Print Fee (VPF) from the distributors. As per insiders, a charge of an astounding Rs 25000 to Rs30000 as rent is being asked by digital service providers from the distributors, despite the fact that they are taken on rent or owned by the theater proprietors. A source uncovers that Chiranjeevi asked the makers not to charge the rent on the makers but rather should take it from the theater proprietors.
Rumors are that while Allu Aravind and Dil Raju consented to Chiranjeevi's diktat, others said that they will decide and tell him in some days.