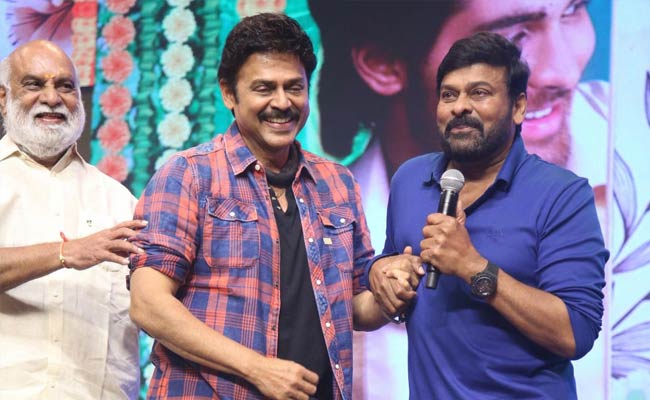 Mega Star Chiranjeevi is known for his down to earth and helping nature. He gets along with all of them in a friendly manner. Chiranjeevi according to sources was hurt by a director's behavior. It is known that Chiranjeevi and Venkatesh attended the pre release event of Raghavendra Rao's PellisandaD which is releasing on October 15.
Chiranjeevi speaking at the event wished the filmmakers and said he always dreamed of starring in Raghavendra Rao's direction. He said though he did a small role in Mosagadu, he was not satisfied and when he wondered whether he would ever get a chance, he got an offer in form of Adivi Donga. He said the film thanks to Raghavendra Rao broke all records and gave industry the confidence after Sr NTR entered politics.
He said he shares good bonding with Raghavendra Rao and once when he went to him and told that he was hurt by a director's behavior, Raghavendra Rao hugged and consoled him. Now speculation is on as to who could be the director who hurt Chiranjeevi.