Nandamuri Balakrishna's one of the most loved films of his father was Nartanasala, so he had planned to remake it. So he launched in a grand ceremony on March 1, 2004, in Hyderabad.
Narathanasala was Balakrishna's dream project that was left unfulfilled due to veteran actress Soundarya's demise and the shot content was not released. As there is no chance to revive the film's shoot, on the occasion of Dasara Balayya wants to release the scenes of Narthanasala online.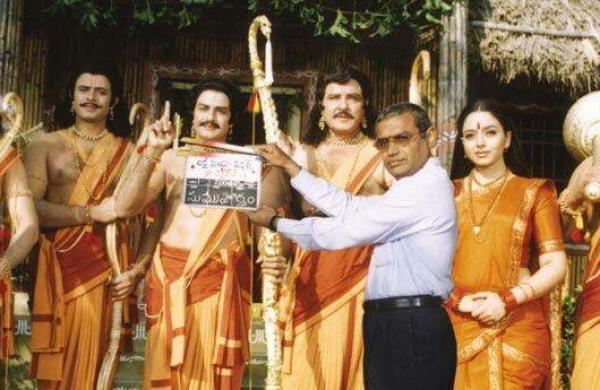 Besides NBK himself directed the film, also played three roles (Arjuna, Bruhannala, and Keechakudu) and this was Produced by Pusapati Lakshmipati Raju, While actress Soundarya played the role of Draupadi. Sai Kumar enacted Duryodhanudu. Late actors Srihari, and Uday Kiran played the roles of Bheemudu, and Abhimanyudu, respectively.
It is all about 17-minute footage of the film that will be telecast on NBK Theatre. Also, the revenue earned from the film will be given to charities.