Of late, many well-known directors are presenting interesting films with intriguing plots. Though it started out slowly, now it has become a trend of sorts for established directors to collaborate with upcoming directors and technicians to present novel stories to the audiences.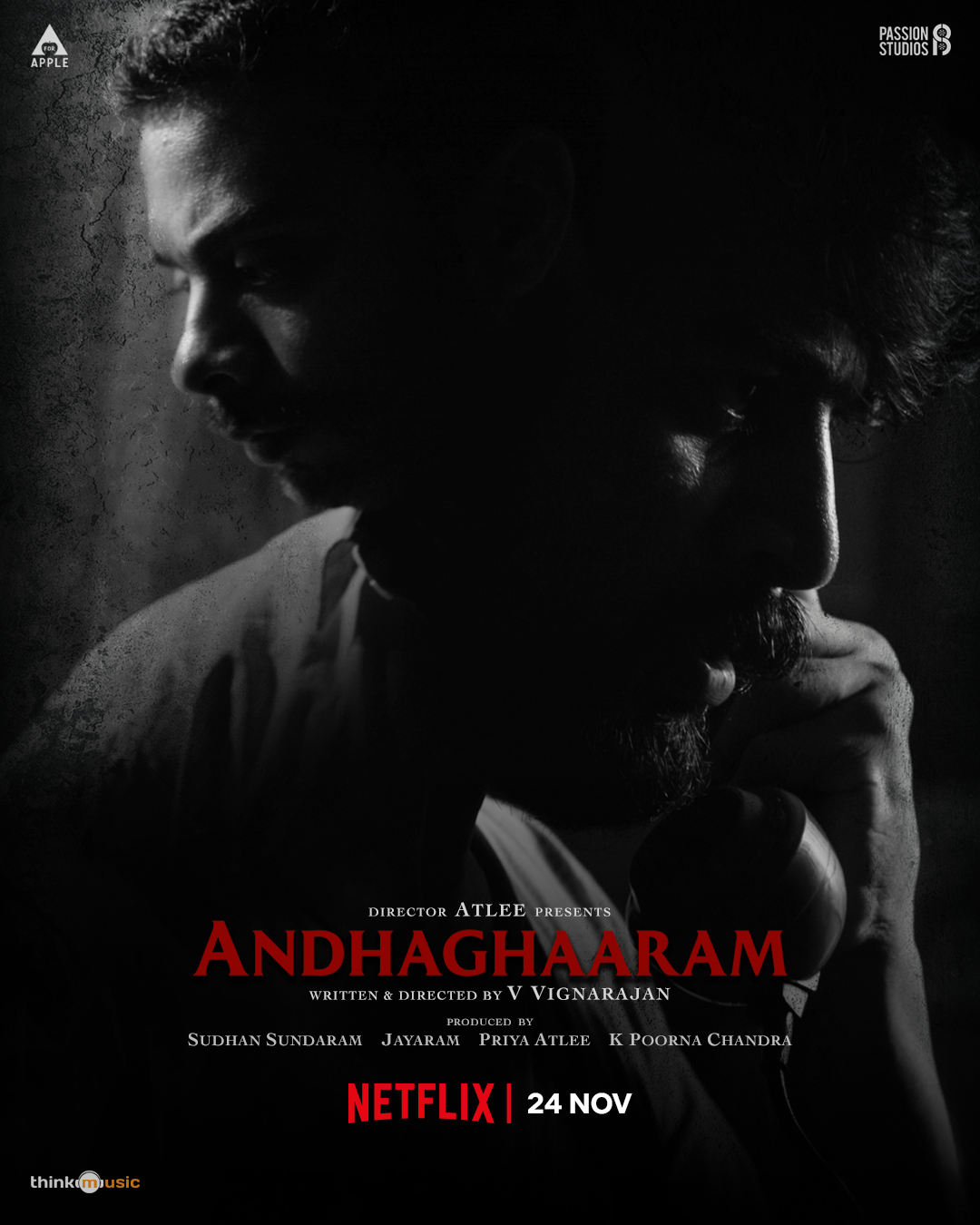 In one such attempt, director Atlee Kumar, who is in news for convincing King Khan Shah Rukh Khan to do a film with him, is now presenting a rather riveting story. Set to be released on Netflix on November 24, the rather dark film's latest trailer was released by actor Nani yesterday evening.
The trailer mainly focuses on the two main protagonists in the film Vinoth Kishan and Arjun Das. Vinoth Kishan who got critical acclaim with Naan Mahaan Alla, in which he played the villain, is playing a blind guy in the film. From the look of it, there are also elements of black magic or dark forces adding to the already 'dark' world of Vinoth Kishan's character.
Arjun Das on the other hand comes across as an angry man unable to control his temper when an unknown person gets to know his secrets.
The trailer has won appreciation from film personalities both in Telugu and Tamil, all of whom took to social media to congratulate Atlee and his production team. Andhakaaram is being directed by V Vignarajan. As for the main protagonist Vinoth Kumar, he has one other equally interesting film lined up for release. The film titled Paaparapaam, has him playing a dead man who comes to life at his funeral. Earlier Vinoth played a guy who cannot blink in the film Vidiyum Munn, which also got him rave reviews.