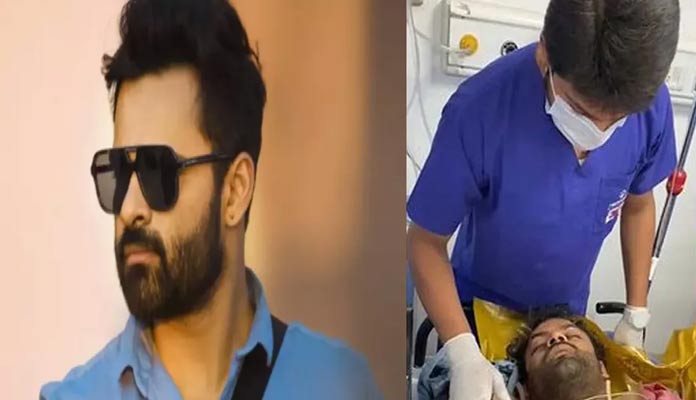 Sai Dharam Tej who met with a bike accident is recovering in Apollo Hospitals. Sai Dharam Tej who was unconscious regained consciousness but is still on a ventilator.
Sources reveal that Sai Dharam Tej complained of pain to the doctors. Doctors are monitoring his health condition 24/7 and the Apollo Hospitals informed that surgery has to be performed on Sai Dharam Tej.
In a statement, doctors told "He's responding well to treatment under the care of Dr. Alok Ranjan & Team. Surgery for collar bone injury will be booked into in the next 24hrs."
Doctors also revealed that Sai Dharam Tej is doing good and he did not suffer any internal injuries and there is no internal bleeding. They also informed that Sai Dharam Tej's vitals are functioning normally.