Many places at Hyderabad glide at the water, whenever it rains for a few hours. In every rainy season, roads incur heavy damages and the respected authorities make some temporary changes to assume that everything is good.
On Tuesday, KTR, while addressing a meeting of corporators, MLAs, and elected public representatives of Hyderabad, stated that the state government had spent over Rs 67,000 crore for the development of proper roads in Hyderabad in the last five years.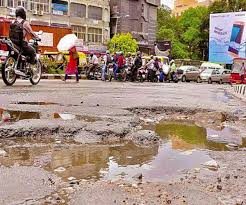 He also mentioned that all the progress details performed during the last five years would be compiled into a report named 'Pragathi Nivedika', and would be released shortly.
Though he explained what the initiatives took by the government during the last five years, he failed to explain why Hyderabad continues to remain in such a bad condition even after five years. However, failed to address the basic issues like improvement of the underground drainage system, prevention of encroachment of drainages and nalas, lack of sanitation in many areas, and permanent solution to the bad roads.
KTR promised people in the last elections to make Hyderabad a global city. Lets see how can he seek votes from public without addressing the basic needs.