NTR entertained the Telugu film industry for three and a half decades and created a whole new history while entering the political arena. He holds the record of coming to power and taking over the Chief Minister's seat within nine months of the formation of the party. He served as Chief Minister for 7 years over three terms and Leader of the Opposition once.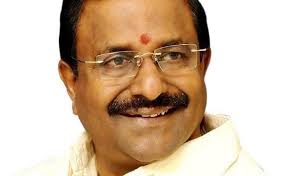 NTR came to power in 1983 and he ruled in his own style for a year and a half. Nadendla Bhaskara Rao overthrew NTR and came to power in 1984 which is also known as the August Crisis of TDP. The Hard-earned position when taken over by Nadendla , Sr.NTR could not do anything more and resorted to political animosity. Senior BJP leaders Vajpayee and Advani approached NTR and told him not to take such a tough decision all at once and suggested him to fight for it again. Somu Veerraju recently revealed in a flashback episode that NTR regained his position with the moral support given by the two of them.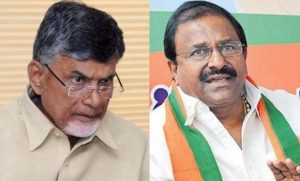 Somu Veerraju is also calling on all of them to come and join the BJP if there are genuine NTR's devotees in the TDP. He pointed out to Chandrababu that those who cheated NTR are now leading TDP. It is also said that NTR's daughter Purandeswari was given a big position in the BJP and also claims to have honored the NTR family themselves. Logically, the big question is whether the yellow brothers will leave the TDP and join BJP. However, it remains to be seen whether Somu, who is targeting TDP, will release more flashback episodes.