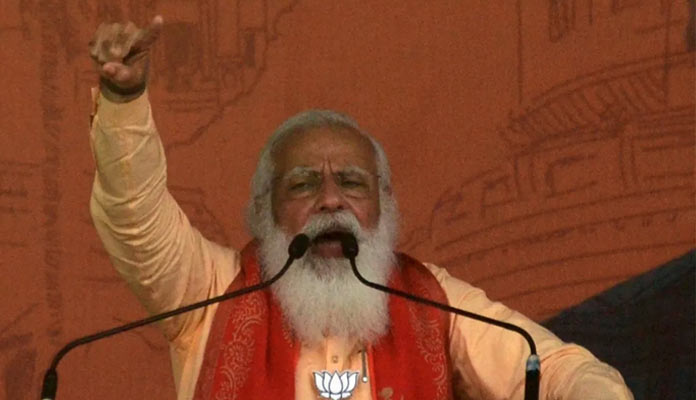 During his last election rally here ahead of the April 6 Assembly elections in Kerala, Prime Minister Narendra Modi on Friday slammed the traditional rival political fronts in the state and appealed to the voters to give an opportunity to the BJP-led NDA this time.
The 140-member Kerala Assembly will go to the polls on April 6, while the results will be declared on May 2.
The BJP had managed to open its account in the southern state for the first time in the previous Assembly polls held in 2016, when it managed to win a single seat.
Earlier in the day, Modi was in Konni near the famed Sabarimala temple, where he took on both the ruling Left and the Congress-led opposition in Kerala, saying that people have had enough with both the outfits, while the BJP is putting forward a development agenda for the state.
In Thiruvananthapuram, Modi went a step further and said that the people of Kerala have given several chances to both the fronts — the LDF and the UDF.
"Next year will mark the 75th year of India's Independence, and the next 25 years will be crucial for all of us. Please bless the BJP-led NDA so that we can build a dream Kerala that all of you want," said Modi.
"The Left and the UDF are twins of misgovernance and corruption. In West Bengal, after each election, they get closer. So the logical step for them is a merger and they can name the new party 'CCP' (Comrade Communist Party)," said Modi.
IANS